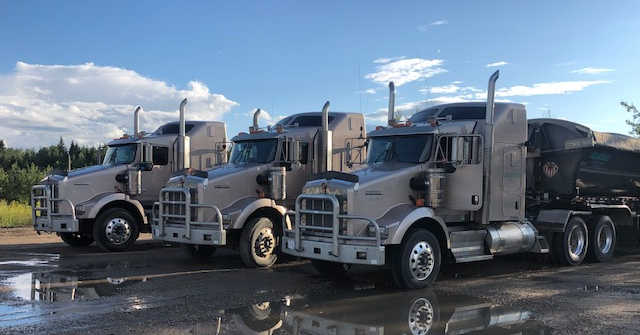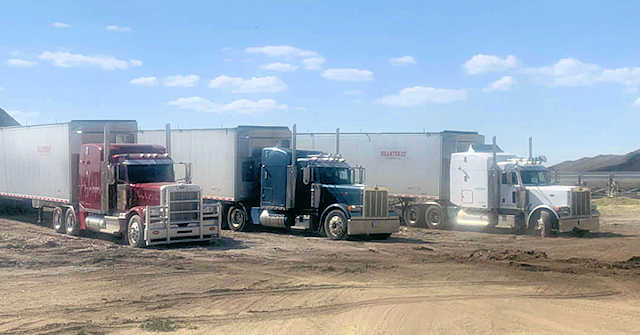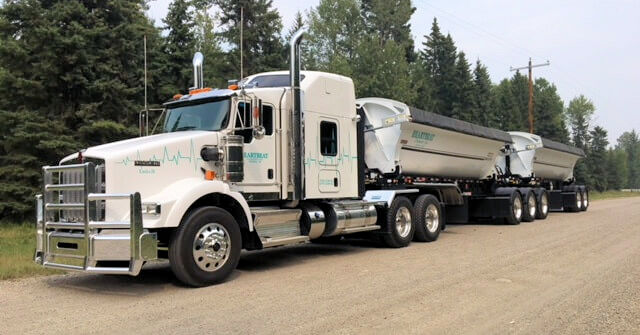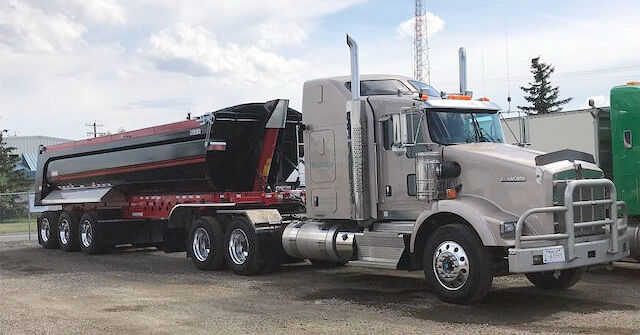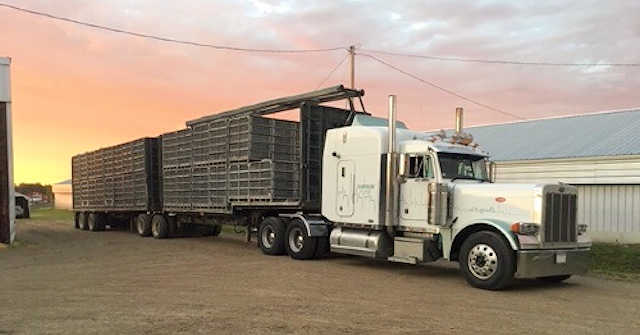 BULK TRANSPORT & TRACTOR SERVICE
Heartbeat Transport Ltd is a reliable, and professional bulk transport and trucking company based out of Calgary, Alberta.
We are trusted to deliver your commodity to its destination on time and with minimal cost impact.
ON TIME
Heartbeat Transport Ltd. is a trucking and delivery company you can count on. Whether your destination is local, in the province or further away, we take full responsibility to deliver on time while being mindful of cost saving measures.

EQUIPMENT
We provide a bulk transport service that includes the following types of trailers and trucks: 17 Power Units available for Tractor service, 3 Tri-Axle Walking Floor, 6 Super B Side Dump, and Curtain Side Flatdeck with a self-loading/unloading Forklift trailers.
SAFETY
Safety is a priority at Heartbeat Transport. Our employees take part in thorough safety training including WHMIS, First Aid, TDG and the NSC Safety Fitness Certificate. We are SECOR certified and CLT certified to haul poultry.
RELIABILITY
We are accountable and reliable to provide customers with a transportation service from pick up point to delivery point. During the trip we will identify and correct issues before they become problems. We hold our company to a high standard of quality, performance and honesty.
About Heartbeat Transport Ltd.
Heartbeat Transport Ltd has been in the transport industry since 1995. After starting with refrigerated trailers, we added poultry transport and flat decks for specialized transportation to the fleet.
We offer trucking services to companies and organizations from all industries. Whether you are a large company or a small business we will get your delivery done on schedule and with great customer service!
At Heartbeat Transport we are committed to achieving zero harm to workers, people, animal health and the environment. We strive to ensure our professional drivers are trained in safe operations and that they respect both Federal and Provincial regulations.